Our Vision
To be a leading international steel distributor recognised for its reliability, efficiency and commitment to quality.
Our Mission
To achieve growth and profitability through the provision of total steel procurement solutions and excellent customer service.
Our Core Values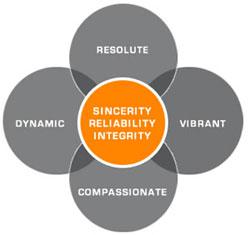 RSA adopts the values of sincerity, reliability and integrity as they are integral to build trust and loyalty among customers and employees. We believe that these are important values guiding us in every aspect of our actions.